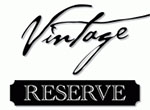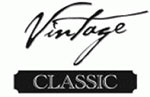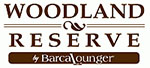 BarcaLounger Product Care


Leather Master Anti Aging Care Kit System - 150ml
Kit Includes a 150ml Leather Protection Cream and 150ml Leather Soft Cleaner


Care and Maintenance of leather furniture:

Leather is an organic, preserved material which does not produce its own fat. A piece of furniture that is in daily use is exposed to external stress. It is important to be aware of the following if the leather is to be protected as long as possible:
•Leather fades when exposed to direct sunlight.
•Leather is exposed daily to grease and dirt from hands, hair and clothing.
•Leather dries out from warm and dry air.
For these reasons, It is recommended users follow the following treatment of leather furniture:
•Avoid direct sunlight. If the furniture is near a large window, use blinds or awnings.
•Avoid placing near radiators or fan heaters.
•Avoid drying. Air humidity which is comfortable for you is best for the leather.
•Vacuum the leather carefully to remove dust particles.
•Clean the leather regularly, using only an approved leather cleaner, to remove grease and dirt.
We also recommend the following maintenance procedures:
•Start maintenance immediately.
•Apply "Leather Protection Cloth" which is shipped with the furniture to all surfaces, head rests, armrests, seats, etc. The cream saturates the leather and obstructs/ delays absorption of grease and perspiration.
•Leather cream (Stressless Leather Protection Cream is recommended) and may be applied to the furniture approximately 2-4 times a year (or when the leather is dry).
If you follow these simple directions, you will be able to enjoy your furniture for many years.

Stain removal:
How to remove a water stain:
Do not allow the stain to dry - remove it as quickly as possible! Apply a mild liquid skin cleaner on a sponge or cotton cloth to absorb all the liquid. Do not allow the leather to become saturated. If this should happen, dry it quickly and carefully i.e. with a hair drier. Do not rub.
How to remove a greasy stain:
Remove as much as possible of the stain with a paper napkin or a soft cotton cloth. Do not rub. Press the cloth against the stain to absorb the grease. Use mild soapy water (i.e. Sunlight) to remove the rest of the stain.